The
Nokia brand
has always been a name close to the hearts of tech gadgets (smartphones) lovers.
Given Nokia proven reputation for being a brand that delivers strong, sturdy yet stylish smartphone devices (with battery to die for), it is not hard to see why.
Despite Nokia being in the smartphone manufacturing sidelines for a while, they still manage to get themselves in the news for awesome reasons.
While everyone has their bum twitching over Nokia's
next smartphone (purportedly an Android device), Nokia's lesser known feature mobile device has made the news for a pretty mind-blowing reason (It saved a life, literally!!!).
Microsoft executive, Peter Skillman has shared a picture of a badly damaged Nokia feature device and while that might not be such an interesting news, how the device got damaged definitely is!!!.
The device had literally served as Kevlar bulletproof having taken a bullet and saved a life!
"A Nokia phone I worked on a few years ago saved the life of a man in Afghanistan last week. The embedded bullet."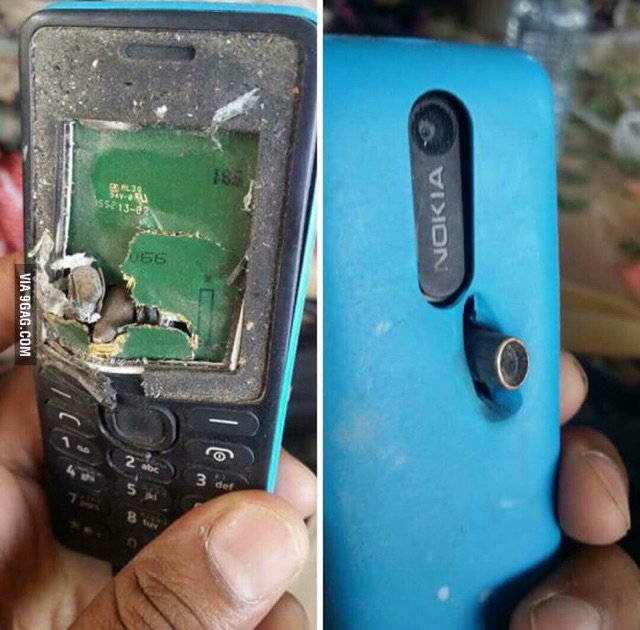 From the uploaded image (above), you can see a bullet lodged into the device but could not quite go through Nokia's sturdy build (saving a life in the process).
This is just another one of similar cases of Nokia surviving abuse and saving lives.
#NokiaRocks
#BringBackOurNokia
tech nexus