Rockstar Games has officially announced a sequel to Red Dead Redemption (the popular game that has a high 95
metacritic score
- both on PlayStation and on Xbox.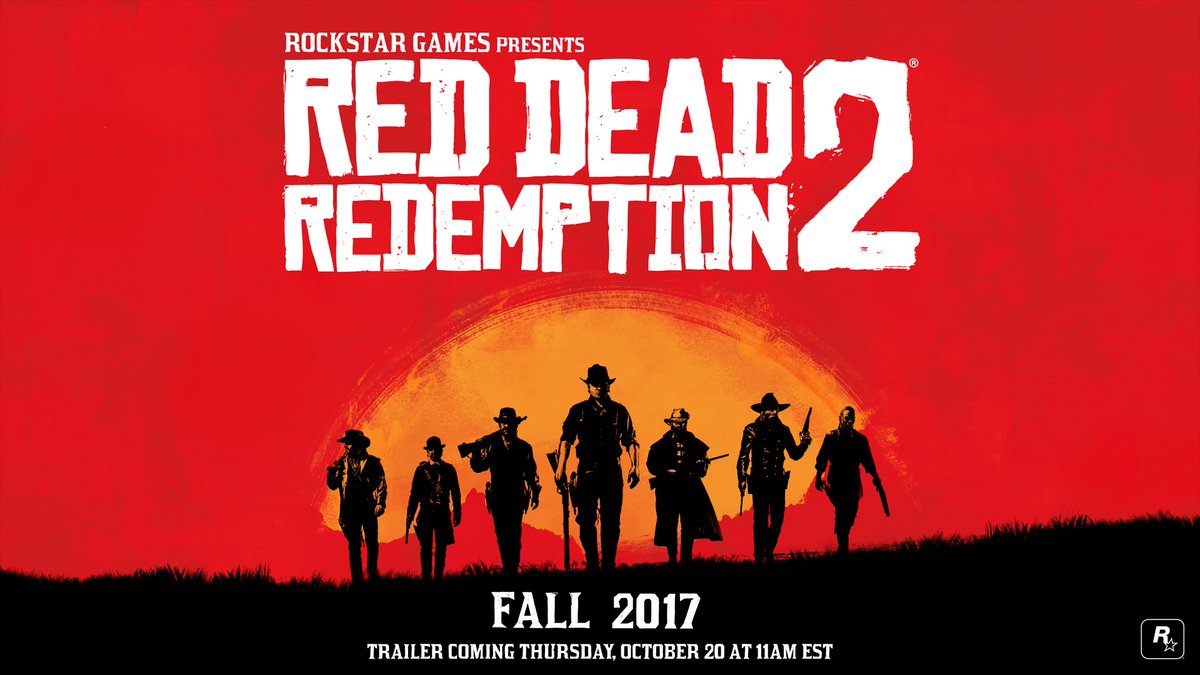 When you are announcing a follow up title to one of the most critically acclaimed video games of all time, you can trigger
the
mania with almost nothing. Rockstar managed to build up the hype with a couple of minimalistic images posted on Twitter, the first of which was just a red background with the Rockstar logo.
This was subsequently followed a day later by a tweet showing the cast of characters in the new game against a sun on the horizon.
The characters were in the distance, and had the atmosphere of a western film about the American Frontier. The creators of Grand Theft Auto V seemed to be coming up with another epic adventure set in the merciless American heartland.
After these sizzling teasers, the official announcement of
Red Dead Redemption 2
has been made! The trailer is set to be released on the 20th of third month (Oct, 2016) while the game's official release is slated for next year.
Excerpts from Rockstar games founder, Sam Houser official statement on the game announcement below:
"With

Red Dead Redemption 2,

the team is working hard to push forward our vision for interactive entertainment in a truly living world. We hope to deliver players an epic experience that builds upon everything we've learned making games."
Red Dead Redemption II is the third in the franchise with
Red Dead Redemption
being the first
and
Red Dead Revolver
being the second.
Rockstar has promised a brand new multiplayer experience with
Red Dead Redemption II
expected to be console only at this time.
tech nexus