When it comes to tech and tech gadgets, there are no limits to what can be created - as long as it can be imagined.
Virgin America
has just delved into the footware business: The "First Class" sneaker and boy! the footware is something else (simply awesome!).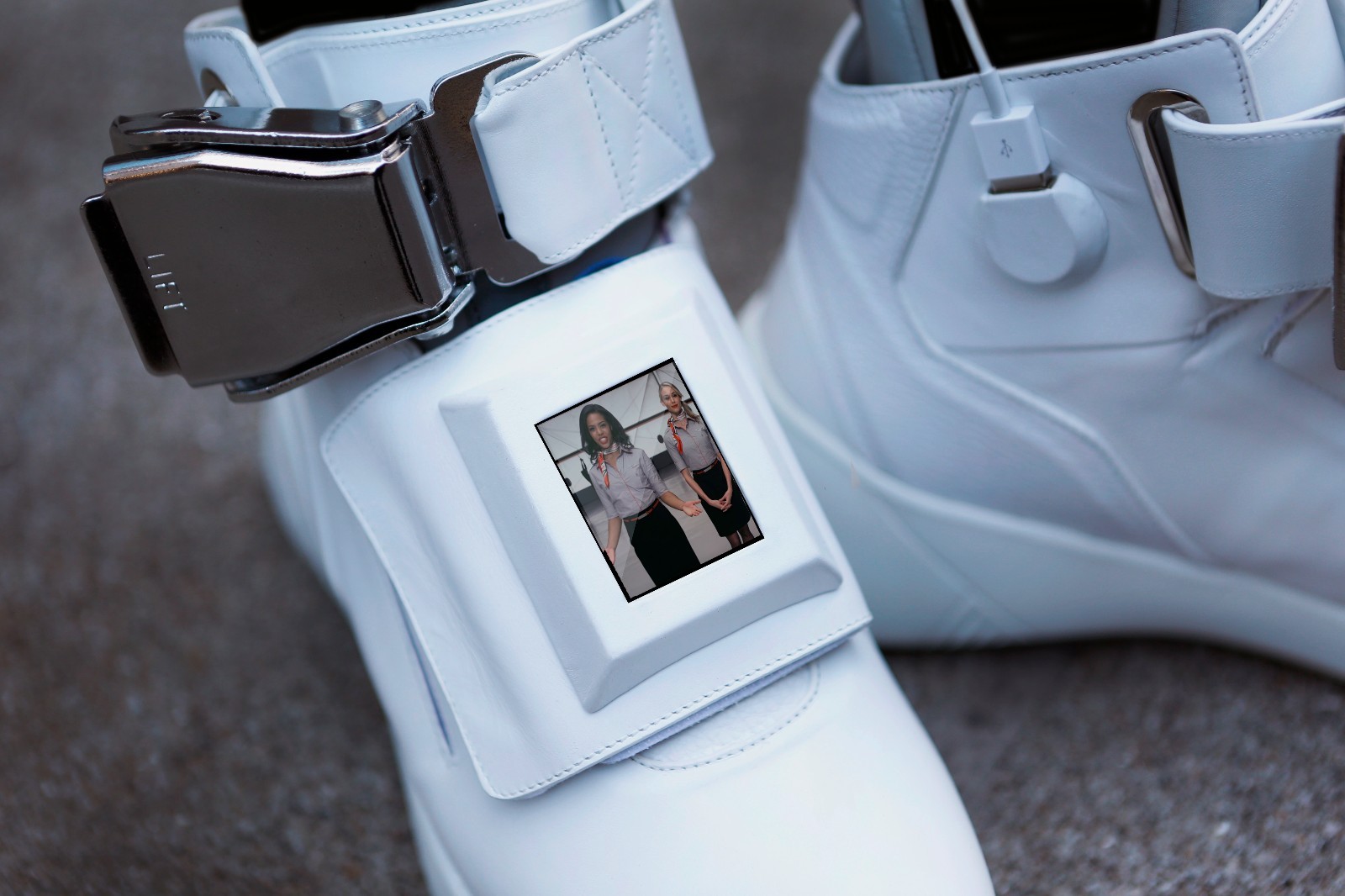 The Virgin America "First Class" pair of sneakers features a video display screen, built in USB ports and
has its very own wireless hot spots (data plan not inclusive though).

The "First Class" sneakers was designed in simulation of Virgin America's first-class cabin with its white Italian leather, seat belt accessory and video monitor on the tongue.
VIRGIN AMERICA "FIRST CLASS" SNEAKER FEATURES
Hand crafted in Milan, Italy.
High-quality Italian white leather.
Stainless steel seat buckle accent.
Moodlighting.
Video display.
Rechargeable battery with up to 3 hours of battery life.
USB phone charger.
WiFi enabled hotspot (data plan not included)
Embossed Virgin America logo.
The awesome
"First Class" sneakers is currently being auctioned off on eBay
for the
Soles4Souls
charity with auction proceeds going towards providing shoes and clothing to impoverished communities.
At the time of this publication, bidding has hit USD $97,877.77 (about N42,000,000)!!!
So, if you have any N50 million Naira that you are not using, join in the
bidding HERE
, there is till about 4 hours and 45 minutes of bidding left, goodluck!!
What do you think of the Virgin America "First Class" footware?
Would you spent upwards of 50 million naira on it?
comment using the comments box
tech nexus